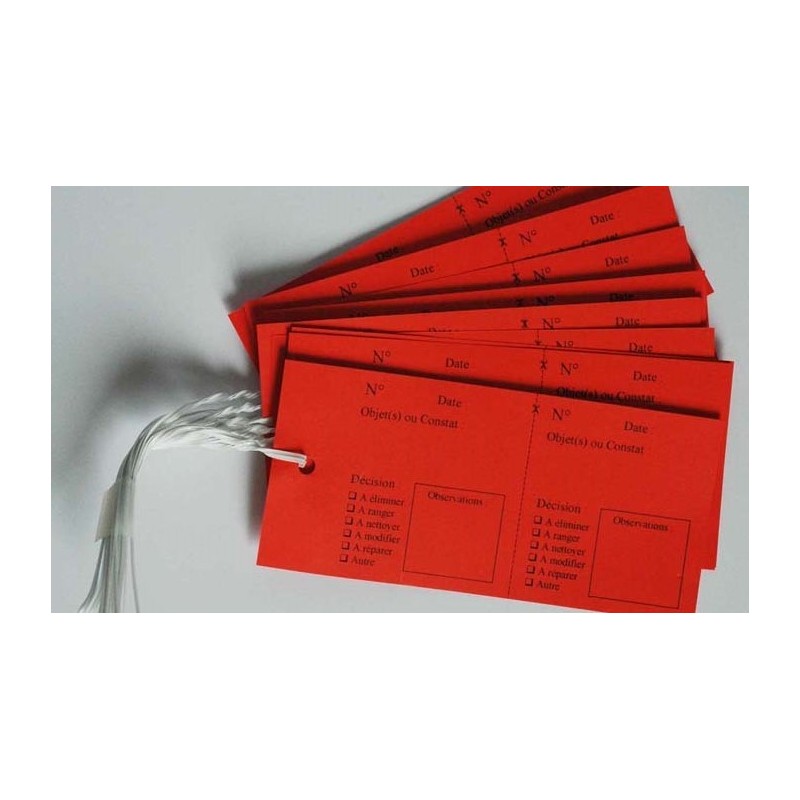  
5S : Red Labels
5S: Lot 100 red tags.
A simple way to make them visible to all anomalies detected.

Payment a la livraison.

Politique de livraison .

Politique retours .
5S: Lot 100 Red Tag Specially defined to identify anomalies and monitor the implementation of the plan action.Attention labels: This product comes 10 days after receipt of order.
These labels are particularly useful during TPM workshops.
They are also available in English, Spanish, German.