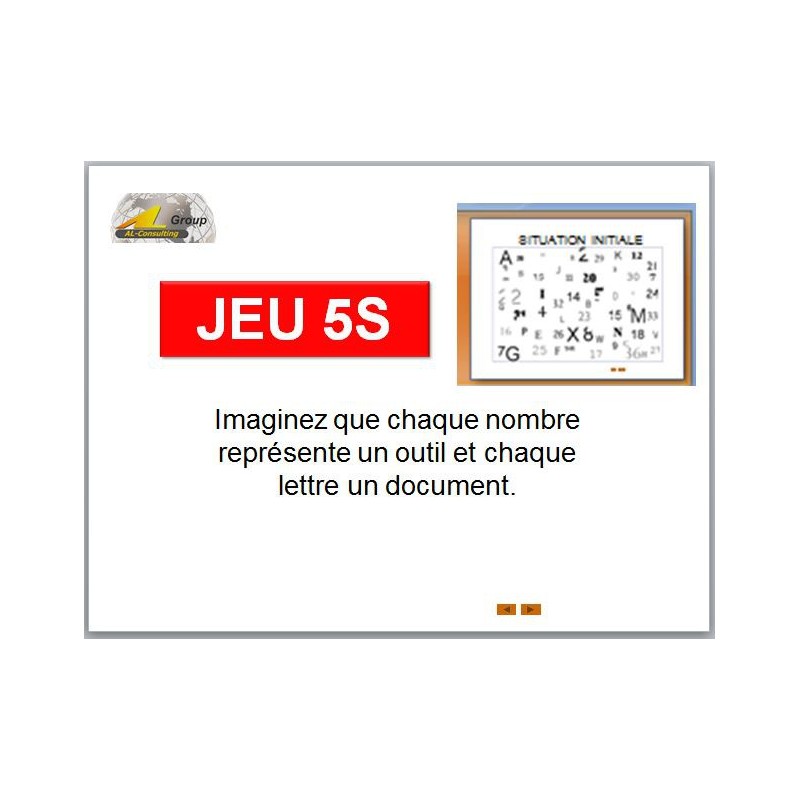  
5S: game
In a short (20 min), it creates a favorable atmosphere and strengthens the collective motivation.
It comes in the form of a powerpoint file completely set and simple to use.
In projection mode, you can play any number of participants (individually or in teams made up).
Payment a la livraison.

Politique de livraison .

Politique retours .
During the

initial

training in

-depth knowledge of

5S,

this game

illustrates

the importance of each

S

and

the order in which

they should be applied

.


In a

short (

20 min), it creates a

favorable

atmosphere

and strengthens the

collective

motivation.
It comes in

the form of a

powerpoint

file

completely

set

and

simple to use.

In

projection

mode, you

can play

any number of

participants (

individually or

in teams

made up

)