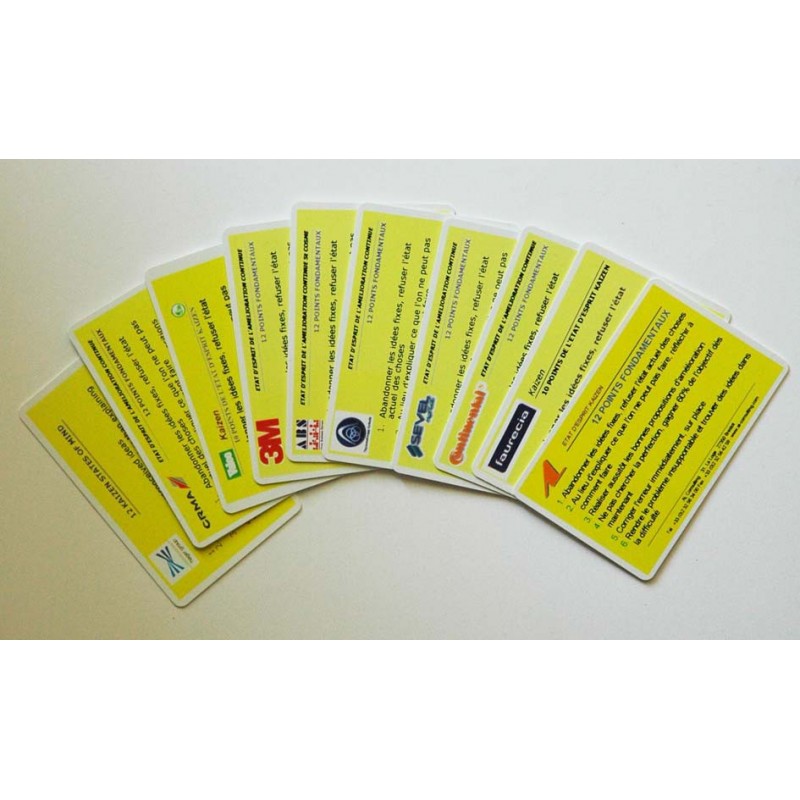  
Kaizen cards
Cards that summarize the continuous improvement mindset in 12 points that generate reflection, discussion and action.
They are also available in English, German; Spanish, Portuguese, Italian, Czech, Chinese ....

Payment a la livraison.

Politique de livraison .

Politique retours .
The set of 10 cards kaizen These maps are a reminder of the mindset Kaizen (change in Better) or continuous improvement mindset (I want to do better and better every day).
They are customizable to your company logo (see example on the photo 2nd) The indicated price is for a pack of 10 cards.
They are guides for reflection and action in the preparation, implementation and monitoring of projects progress.